What is Heartland Restaurant(MobileBytes)?

Heartland Restaurant (HRPOS) Powerful. Scalable. Feature-rich point of sale.
From online to prep line, streamline your entire operations to keep customers coming back.
Restaurant is a powerful, cloud-based point of sale that keeps restaurant operations humming and customers raving. It is an all-in-one platform that integrates with self order kiosks, mobile ordering, a guest application, gift cards and loyalty programs. Designed for fine, casual and quick service dining environments, the platform streamlines operations front to back to make it easier for restaurant owners to manage and grow their business from tableside to delivery, kiosk to kitchen, and from countertop to online. Call for a free consultation.
Heartland Restaurant is currently used in thousands of restaurants. Take it for a free test drive today by downloading it from the Apple app Store.
Benefits: A Closer Look
Turn tables faster
-Take orders faster with mobile tablets and kiosks
-Process payments faster: credit, debit and gift cards, as well a mobile wallet
-Guests are in and out in a flash for an improved customer experience
Skip the line
-Speedy checkout: no waiting to process credit, debit and gift cards
-Customers can scan check to pay with their mobile phone
-Customers can order and pay online
Sync servers and kitchen in real time
-Servers have instant access to dietary information and drink pairings
-Modifications and allergy information immediately conveyed to cooks
-Reduces confusion so no one sends back their food.
Manage orders from tableside to pickup to delivery
-Generates new sources of revenue
-Meals are delivered on time
-Food is delivered hot and fresh
Access menus, inventory and sales from any device
-Visibility over end-to-end operations, expenses and revenue one location or many
-Real-time reporting – to ensure you always have enough staff and inventory on hand
-Make menu changes on the go, and have them sync across locations
One Integrated Suite
Computerizing your restaurant has never been easier. Heartland Restaurant (HRPOS) is the POS software of the 21st century. It was designed with the restaurant owner in mind. The incredible ease of use makes teaching new employees how to use the software a breeze. Want proof? Call us today for a walk through of RPE. Download now!!
Cloud-based Point of Sale:
Works with rest of the suite to manage end-to-end operations in real time
Self Order Kiosk:
Increases average guest spend by allowing customers place their own orders, customize their selections and pay.POS software is a great way to increase your profits.
Mobile Ordering:
Enables customers view your menu and place orders for delivery and pickup from anywhere.
Guest Application:
Connects customers directly with your restaurant for an enhanced experience
Gift Cards:
Gets customers in the door
Loyalty:
Keeps customers coming back.
Learn more about why computerizing your restaurant will save you money. For any question you may refer to Heartland Restaurant Knowledgebase
Heartland Restaurant - Screenshots
Click on the images below to get a first hand look at the software and features that Heartland Restaurant uses to enhance your restaurant's productivity
Target Audience
Full Service
Quick Service
Fast Casual
Multi Store
Delivery
Vertical Markets
Winery
Bar and Nightclub
Pizzeria
Brewery
Cafeteria
Deli
Food Truck
Coffee Shop
Juice Bar
To know more about Heartland Restaurant Click Here
To know more about Heartland Restaurant Monthly Pricing Click Here
To know about All Our Restaurant POS check our new website specially designed to display morden restaurant POS Systems Click Here
Other cash register software from us:

Get a full working copy of Heartland Restaurant POS to test out the #1 POS software on the market for restaurants.
Want to reset code for CRE/RPE?
To Order a Complete System, or get a free walkthrough of all the benefits Heartland Restaurant POS has, call 866.468.5767 today!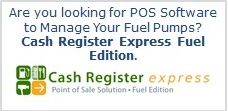 What's New?
Heartland Restaurant now on version 4 - For a full list of features, click here.
Watch Heartland Restaurant in Action

(video will load in new window)
What our Restaurant Clients say:
"Computerizing has increased our sales by 20% without raising prices. Our system was paid for in less than 6 months by having tighter control over what comes out of our kitchen and increased accuracy on customer checks. Changing prices, adding items, and changing menus are all easy to use. Restaurant Pro Express with a touch screen is very user friendly and easily mastered by new employees. The stationary yellow buttons that I can program to my personal needs works great in my operation."
- Chris Gallegos, Rositas Restaurant
Simple to Use!
Heartland Restaurant POS is the POS package made for store owners NOT a Computer Whiz!
Features & Benefits
International Point of Sale brings you the best in POS hardware and software, all at an affordable price. Any type of retail store can benefit from our wide selection of products designed to make your business more profitable. When you computerize with IntlPOS, you get a cash register plus inventory tracking for complete control over your retail business.
Bundle Offer
Our best bundle with Cash Register is the top of the line HP Bundle. With this bundle you have top of the line hardware designed to work in a retail environment.
Choose the Right Restaurant POS Software
An informed decision will mean greater ROI. Please click here to know more.
FREE Online Ordering with Heartland Restaurant
Please click here to know more.