What is Restaurant Pro Express (by Heartland / pcAmerica)?

pcAmerica Restaurant Pro Express(RPE) is a great restaurant pos software package at a shockingly low price.
All the features of Aloha and Micros at a fraction of the cost.
Improve your restaurant.
Computerizing is the easiest way for you to see an instant increase in how much money stays in your wallet. Getting a system pays for itself. Call for a free consultation.
pcAmerica Restaurant Pro Express is currently used in thousands of restaurants. Take it for a free test drive today by downloading a fully working demo version.
Newest Features
Version Wise Features
Features

RPE
Pro

Ent

Integrated Payment Module
X
X
Inventory Management
X
X
Back Office Management Reporting
X
X
Customer Databse
X
X
Time and Attendence with labor scheduler
X
X
Employee Management
X
X
24x7x365 Technical Support
X
X
Quick Book Integration
X
X
Touch screen invoicing
X
X
Salesperson commissions tracking
X
X
Account Receivable
X
X
Handle multiple cash drawer
X
X
ID Scanning, verification for liquor\tobacco
X
X
Discounts,coupons with detailed reporting
X
X
Unlimited transactions, inventory items and customers
X
X
Multiple tax rates and tax exempt status
X
X
Weight scale NTEP certified
X
X
Generate purchase Order
X
X
Equipment and video rentals
X
X
EBT and Food stamps
X
X
Multiple POS software on a network
X
X
Loyalty Promotions
X
X
Custom Tracking
X
X
Multi-site Functionality
X
Bar Code Express Included
X
Advanced Reporting Capabilities
X
Exception Tracking Functionality
X
Advanced Quick-books Integration
X
Ingradient Tracking
X
X
Menu Management
X
X
Computerize Your Restaurant TODAY!
Computerizing your restaurant has never been easier. pcAmerica/Heartland Restaurant Pro Express (RPE) is the POS software of the 21st century. It was designed with the restaurant owner in mind. The incredible ease of use makes teaching new employees how to use the software a breeze. Servers can be trained in less than one minute. Want proof? Call us today for a walk through of RPE. Download now!!
Simple to Use:
pcAmerica Restaurant Pro Express is the POS software made for store owners NOT a Computer Whiz!
Learn More:
POS software is a great way to increase your profits. Learn more about why computerizing your restaurant will save you money. For any question you may refer to faq.pcamerica.com
pcAmerica now offers Import Tool
Click here to download it for FREE.
pcAmerica Restaurant Pro Express - Screenshots
Click on the images below to get a first hand look at the software and features that pcAmerica Restaurant Pro Express uses to enhance your restaurant's productivity
Specialized Solutions for Your Restaurant
pcAmerica Cash Register Express (CRE) FREE Remote Diagnosis
Buy Hourly pcAmerica Cash Register Express (CRE) Technical Support directly from here.
pcAmerica now offers Import Tool
Click here to download it for FREE.
To know more about PCAmerica Restaurant Pro Express Payment Processors Click Here

Use the dropdowns below to create and customize your own POS system.
Other POS software from us:

Get a full working copy of RPE to test out the #1 POS software on the market for restaurants.
Want to reset code for CRE/RPE?
Buy pcAmerica Restaurant Pro Express:
To Order a Complete System, or get a free walkthrough of all the benefits RPE has, call 866.468.5767 today!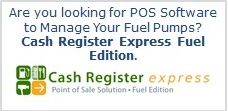 What's New?
pcAmerica Restaurant Pro Express is now on version 12 - which includes new features like customer lookups, quickbooks compatability, flexible pricing, and more. For a full list of features, click here.
Watch RPE in Action

(video will load in new window)
What our Restaurant Clients say:
"Computerizing has increased our sales by 20% without raising prices. Our system was paid for in less than 6 months by having tighter control over what comes out of our kitchen and increased accuracy on customer checks. Changing prices, adding items, and changing menus are all easy to use. Restaurant Pro Express with a touch screen is very user friendly and easily mastered by new employees. The stationary yellow buttons that I can program to my personal needs works great in my operation."
- Chris Gallegos, Rositas Restaurant
Simple to Use!
Cash Register Express is the POS software package made for store owners NOT a Computer Whiz!
Features & Benefits
International Point of Sale brings you the best in POS hardware and software, all at an affordable price. Any type of retail store can benefit from our wide selection of products designed to make your business more profitable. When you computerize with IntlPOS, you get a cash register plus inventory tracking for complete control over your retail business.
Bundle Offer
Our best bundle with Cash Register is the top of the line HP Bundle. With this bundle you have top of the line hardware designed to work in a retail environment.
Choose the Right Restaurant POS Software
An informed decision will mean greater ROI. Please click here to know more.