What is Cash Register Express(by Heartland/pcAmerica)?

Cash register express is the POS software developed by Heartland/pcAmerica. Computerize your business with the #1 POS software on the market. Not sure if you should? Read why it's a good idea in our article, POS Software: Why use it?.
Download a fully working copy and buy only after you're completely satisfied that this is the solution for your business. Learn all the basic function through this online Cash Register Express tutorial or call for a free walk through (866) 468-5767. For any question you may refer to faq.pcamerica.com
Overview of Features
| | |
| --- | --- |
| Fast Lookups by Barcode | Customer Quick Search |
| Salesperson and Cashier Tracking | Flexible Pricing |
| Microsoft Access Compatible | Credit Card Processing with PC Charge |
| Quickbooks Compatible | Integrates Portable POS |
| Scale Interface | Built in Backup |
| ID Scanner | Coupons and Gift Certificates |
| Handles Customer Account | Password Protection |
| Detailed Inventory Reports | Management Reports |
| Promotions for Preferred Customers | Financial Summaries |
Version Wise Features
Features

CRE
Pro
Ent
Inventory Management
X
X
Back Office Management Reporting
X
X
Employee Management with Labor Scheduler
X
X
Integrated Payment Module
X
X
24x7x365 Technical Support
X
X
Quick Book Integration
X
X
Multiple tax rates and tax exempt status
X
X
Generate purchase Order
X
X
ID Scanning, verification for liquor\tobacco
X
X
Weight scale NTEP certified
X
X
Equipment and video rentals
X
X
Multi-register support at single location
X
X
Custom Tracking
X
X
Loyalty Promotions
X
X
Multi-site Functionality
X
Advanced Quick-books Integration
X
Advanced Reporting Capabilities
X
Exception Tracking Functionality
X
Bar Code Express Included
X
pcAmerica Cash Register Express works EVERYWHERE!
| | | |
| --- | --- | --- |
| Convenience Stores | Hair Salon | Grocery Stores |
| Apparel Stores | Liquor Stores | Retail Stores |
| Dollar Stores | Rental Stores | Restaurant POS |
| Clothing stores | Electronic stores | Vape shops |
| Repair shops | Auto shops | Laundromats |
| Ice cream shops | Package stores | Cooking stores |
| Boutiques | Supermarkets | Indian grocery stores |
| Pizzerias and pizza stores | Cafe and Deli | Bakery shop |
Version Wise Features
pcAmerica Cash Register Express - Screenshots
Click on the images below to get a first hand look at the software and features that pcAmerica Cash Register Express uses to enhance your business productivity
Why should you switch to pcAmerica Cash Register Express?
Choosing the right pos software can be as important as choosing the right location for your business. Most store owners are shocked at how quickly a point of sale system will pay for itself. Often the newly computerized can't believe how much money they are saving just by better managing their inventory, ringing up sales quickly and accurately, and a decreasing theft. These and more features are made very simple by pcAmerica Cash Register Express. Download a test version of pcAmerica Cash Register Express now. Don't buy it unless your satisfied, please call (866) 468-5767 for a walkthrough.
Did you know computerizing your store with a POS system costs $2.83 a day but you save $83.00 a day by eliminating employee theft and maximizing profits. Compared to other POS systems like Square POS, Clover POS etc. pcAmerica Cash Register Express (or CRE 2004) is a cost effective POS system to keep your inventory costs down, reduce theft, and make more money!
pcAmerica Cash Register Express is designed to handle Multiple Clerks and Multiple Cash Drawers with ease! Processing credit cards can be done quickly and efficiently using an internet connection. If you do not have a merchant account you can apply for one here.
Tracking sales and inventory, renting videos and equipment, creating membership accounts, look ups by category, and managing your store's books are just a few of the features of pcAmerica Cash Register Express 2004!
Quick Tutorial: Learn how to use pcAmerica Cash Register Express' basic features with this online tutorial.
Manage your Store Succesfully
Managing your stores resources and inventory can increase profits dramatically. From reducing inventory shrinkage to observing sales trends there are numerous ways that store owners or managers can find to add extra dollars to their cash drawers. A pos software's reporting abilities is often not discussed enough before purchasing a system and CRE's reporting abilities is one of the best in the business. This very essential part of the software gives you a very personalized look into your sales figures, inventory movement, and financial summaries.
Renting Made Simple
Does your store do video or tuxedo rental? If you have certain items that you rent out pcAmerica Cash Register Express can handle it. With a built in rental system you can set certain item as rentable or all your items depending on what kind of business you are running. It is user friendly and easy to manage.
Rental Features: Detailed Tape Rental History, Family Account Memberships, Non-Video Sales, Detailed Customer History, easy setup, call to learn more.
The Lowdown on pcAmerica Cash Register Express
pcAmerica Cash Register Express is America's leading retail pos software solution. This acclaimed pos software has been in use for over ten years providing a computerized solution to thousands of retail stores. Call (866)468-5767 today for more information on pcAmerica Cash Register Express-CRE/RPE and other POS software needs. If you're asking, "How soon can I get my activation code?" the answer is seconds after you buy your license. You don't have to wait for a CD in the mail. The activation code will be emailed to you!
pcAmerica Cash Register Express (CRE) FREE Remote Diagnosis
Buy Hourly pcAmerica Cash Register Express (CRE) Technical Support directly from here.
pcAmerica now offers Import Tool
Click here to download it for FREE.
To know more about PCAmerica Cash Register Express Payment Processors Click Here
Other cash register software from us:

Get a full working copy of CRE to test out the #1 POS software on the market.
Want to reset code for CRE/RPE?
Purchase pcAmerica Cash Register Express
Or call To Order AT 866.468.5767 today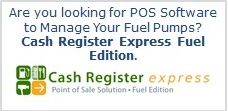 What's New?
pcAmerica Cash Register Express is now on version 12 - which includes new features like customer lookups, quickbooks compatability, flexible pricing, and more. For a full list of features, click here.
Watch CRE in Action

(video will load in new window)
Recommended Hardware
Below are some hardware items that work exceptionally well with CRE.
What our Customers are saying:
"Our CRE system is a tremendous improvement and probably saves in a weeks time 10 to 12 hours in expediting customer checkout time. We also scan our deliveries in at the register and with the UPC codes provided by the vendors it takes a fraction of time over our previous manual system checking in an order"
- Dan and Pam Steele, D & P Package Liquors
Simple to Use!
pcAmerica Cash Register Express is the POS software package made for store owners NOT a Computer Whiz!
Features & Benefits
International Point of Sale brings you the best in POS hardware and software, all at an affordable price. Any type of retail store can benefit from our wide selection of products designed to make your business more profitable. When you computerize with IntlPOS, you get a cash register plus inventory tracking for complete control over your retail business.
Bundle Offer
Our best bundle with Cash Register is the top of the line HP Bundle. With this bundle you have top of the line hardware designed to work in a retail environment.
Clover
Hardware bundle only for $1249 and $49/monthly. More info
Point of Sale Features that Improve Retail Customer Experiences
Download our e-book here to learn how POS technology can support your strategy to build customer loyalty.