CRE - Cash Register Express NOW Integrates With Pointy From Google
We are excited to introduce you to Pointy from Google, which automatically displays your in-store products on Google to help shoppers see what you see.
Pointy is totaly FREE to use and there are no additional setups required in CRE to get started. Call/Text us today on 201-564-5474 or email us at support@internationalpointofsale.com to get pointy activated for your store. * CRE Version 14.1001 or higher is required to use Pointy.
Pointy provides an easy, automatic way to get your products online without the need for e-commerce. Scan your products in CRE and watch them appear on Google for local shoppers to find. Pointy will continue to update automatically as you scan products so no work is needed to keep your inventory up to date.
What is Pointy from Google?
Pointy from Google shows shoppers what's in a retailer's store when they're searching on Google. They can see the store's products on the Business Profile on Google. Click here to see how Pointy from Google works.
Pointy works well for most retailers who have a physical store which uses a barcode scanner or compatible point of sale system with EAN/UPC barcodes. Pointy is a good fit for many retail store types. However it isn't a good match for stores who manufacture their own barcodes, such as fruit and veg or apparel. We also won't show products in restricted categories such as tobacco and gun stores. Pointy is available for stores in: the US, Canada, the UK, Ireland, and Australia. Local Inventory Ads and See What's in Store aren't currently available in Ireland.
How do I get my Cash Register Express working with Pointy from Google?
No action needed from your side. Please Call us or text us at 201-564-5474 and we can activate and provide pointy credentials to enter inside your CRE. Once the credentials are added into CRE it will automatically send data to your Google Business Page(Or Pointy Page). You can also refer this Guide
How Pointy offers several key benefits for retailers
Connect with local shoppers
Pointy helps to connect retailers with shoppers by displaying their in-store products on Google.
Reach shoppers who want to buy
Retailers can show their products to shoppers when they make "near me" searches. These are often high-intent searches where shoppers are ready to buy
Simple and cost-effective set up
Retailers connect to Pointy either by plugging in a Pointy box or downloading the app to compatible POS systems. In-house Support is available if needed.
Create an online presence
Retailers can create a robust online presence, showing live inventory, stock status, opening hours, contact details, and more
Pointy is a non-ecommerce solution for local retailers to help them get their products on Google and drive footfall to their store.
Customer insights
Access easy-to-understand data in the retailer dashboard that shows top products, the product searches that lead to a store, and how ads are performing.
How Pointy benefits retailers and shoppers
What retailers want
To attract more people to their physical store.
An easy, non-fuss way of getting their products online so shoppers can see what they stock.
To convert one-off shoppers into long-term customers.
What shoppers want
A quick way to find the products they want in nearby local stores.
More choice and transparency on pricing and convenience for their purchase options.
To support local retailers. Queries for "support local" are up 20,000% on previous years*.
Good fits for Pointy
| | | |
| --- | --- | --- |
| Grocery Store | Pharmacy | Liquor Store |
| Education | Supplies | Hair & Beauty |
| Cycling | Speciality | Food Retailer |
| Hobby Store | Baby & Children | Garden Centrer |
| Nutrition/ Supplement Store | Supermarket | Bookstore |
| Car Supplies | Toy & Game Store | Arts & Crafts |
| Discount Store | Health Foods | Gift Store |
| Convenience Store | Vape Store | Bakery shop |
Not good fits for Pointy are - Furniture, Clothing,Footwear, Accessory & Apparel,Florist Supplies, Rental Stores, Mobile/ Temporary stores, Fruit & Veg store,Bakery
Restricted stores for Pointy are - Tobacco, Gun stores
To know more about PCAmerica Cash Register Express Payment Processors Click Here
Other cash register software from us:

Get a full working copy of CRE to test out the #1 POS software on the market.
Purchase pcAmerica Cash Register Express From our shopping cart.
Or call To Order AT 866.468.5767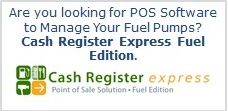 What our Customers are saying:
"Our CRE system is a tremendous improvement and probably saves in a weeks time 10 to 12 hours in expediting customer checkout time. We also scan our deliveries in at the register and with the UPC codes provided by the vendors it takes a fraction of time over our previous manual system checking in an order"
- Dan and Pam Steele, D & P Package Liquors